Surroundings
Between the olive trees you will certainly experience complete rest. The biggest risk you run is being waken up by the crickets or birds! You may see planes or cars in the far distance, but you won't hear them.




In Andalusia you live outside. You take breakfast on the terrace; inside you can use the diningroom. Bearing in mind the heat, we have a "shadow terrace" as under the vines is the coolest place. For the real sun-worshippers, there are reclining chairs waiting on the terrace around the swimming pool.




Seeing as how a bit of cooling off is always welcome, you can take a dip in the pool any time.



For the fine gourmets, a place to bar-b-que or make a delicious large paella may not be lacking.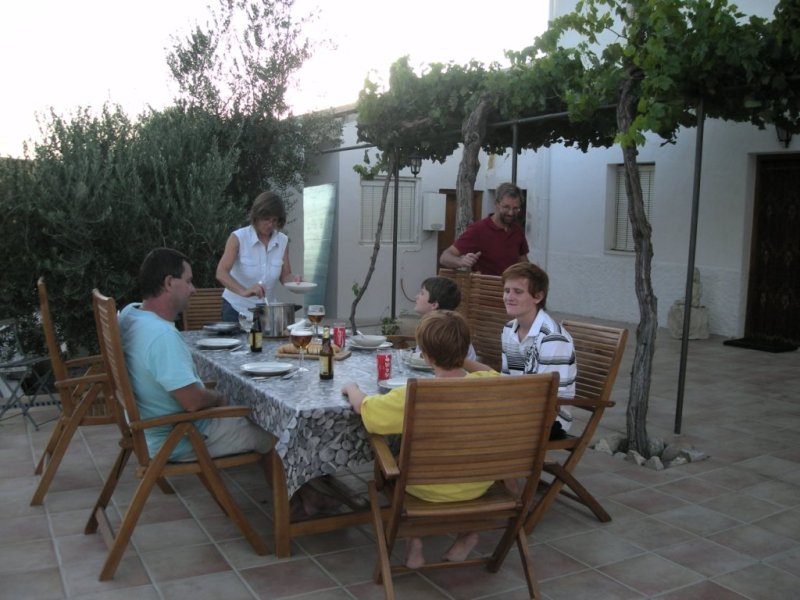 Or relax in another way ...